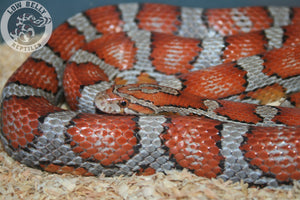 2023-D4 Miami X Miami**
Update 7/10- Hatching now!
This one is a mystery. I paired this female with two males this year and did not observe breeding on any of the attempts. After the first few pairings I got nervous and tried a different male. I still didn't see any breeding. Not sure if one of the males was really fast or if sperm from last year was retained but she laid a beautiful clutch of eggs.
Miamis $75-$200 depending on coloration. 

Base price will still be a very nice Miami. Top price will be for the best specimens. Anything not meeting my high standards will be sold as normals.
Mom:

Possible Dads:
Next Generation Hypo Miami


Miami het Hypo

---