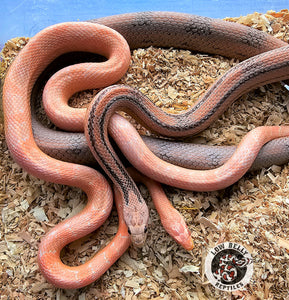 2023-C2 Salmon Ghost Stripe het Amel X Salmon Snow
Click on "Read More" to see pics of both parents. 
Expected late July. 

Expecting Salmon Aneries het Hypo and Stripe & Salmon Snows het Hypo and Stripe. $125-$200
Hoping the male will prove to be het motley and that we get some Striped Motley Salmon Aneries and Snows.
Click HERE to see a short of mom and dad breeding.
---